Prague Old Town and Jewish Quarter Guided Tour - 1.5 Hour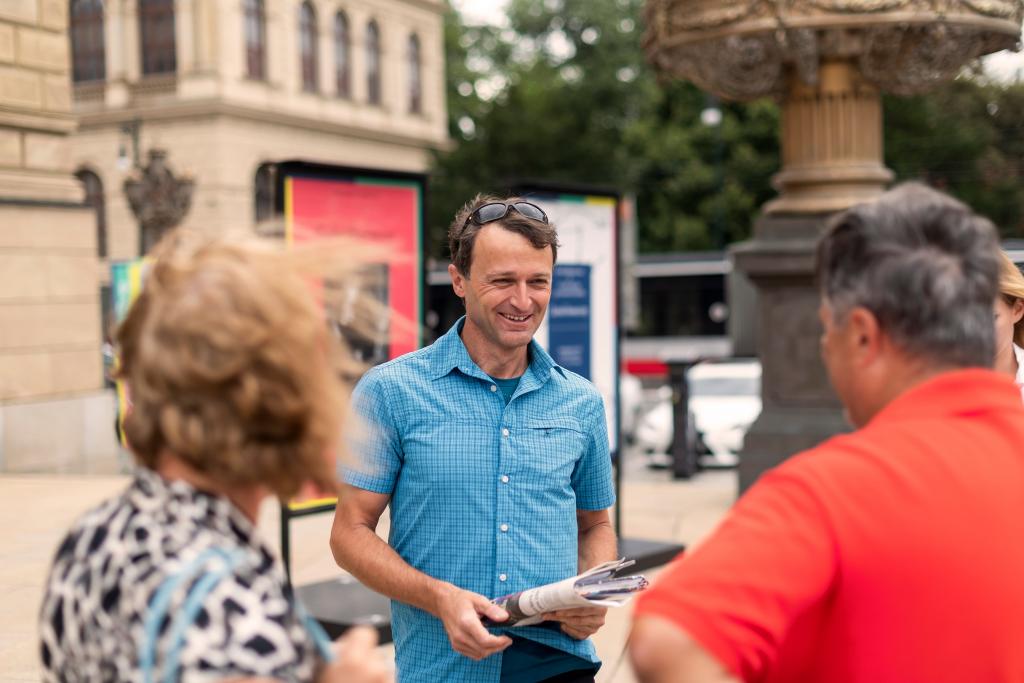 Overview
Explore Prague's historical Jewish Quarter and its synagogues and visit the city's Old Town. Your tour guide will also take you around the Jewish Cemetery and tell you about Prague's Jewish history, including the events leading up to WWII.
What to Expect
Product experience
Learn about Prague's Jewish heritage on a guided city walk
See from the exterior some of the Jewish monuments
See Prague's Old Town and enjoy the introduction to the famous Astronomical clock
Experience in detail
Your 90-minute guided walk begins at the office Get Prague Guide, located just a few steps from the Maisel Synagogue. From here, head to the Jewish quarter where your guide will tell you about the history of Jews in Prague.
After this overview of the city's Jewish heritage, you'll be guided around the main synagogues and the Jewish cemetery, and also see where France Kafka did much of his writing.
Then head to Prague's Old Town and take in the historical landmarks including the world-famous astronomical clock.
Enjoy the commentary and the stories behind each of the important buildings you see made by a professional guide. 
What is included
What is not included
Feedbacks
Laura Merkac
, 23 June 2022, 17:58
Anonymous
, 23 June 2022, 17:47
Suzanne muy buena profesional y un encanto de persona.
Meir Cahal
, 18 June 2022, 08:47
Anonymous
, 18 June 2022, 08:45
Anonymous
, 28 May 2022, 20:25
Anonymous
, 14 May 2022, 08:37
Guide war sehr sympathisch. Es hat viel Spass gemacht.
Anonymous
, 05 May 2022, 22:48
LILLI Grünwald
, 30 April 2022, 15:48
Anonymous
, 12 April 2022, 21:00
extravagantní super průvodce vojta!
Anonymous
, 05 April 2022, 10:41
Great service the taxi was on time and it was a great smooth journey at a good price Many thanks !
Anonymous
, 09 March 2022, 21:10
Anonymous
, 02 March 2022, 19:41
Anonymous
, 15 February 2022, 19:03
Our guide Veronica is very knowledgeable and are always willing to answer our questions, introducing us the history and culture behind architecture!! Do nor hesitate to book this trip. She also gives us some useful tips of sightseeing in Prague.
Ilona Zavacká
, 15 January 2022, 15:36
Lenka Kejíková
, 02 January 2022, 10:24
Vladimír Haška
, 12 December 2021, 13:35
Prohlídka byla velice profesionální, vřele doporučuji.
Anonymous
, 15 September 2021, 18:04
Guide informiert, freundlich, gebildet. Wirklich toll.
Lukas Eggenberg
, 08 August 2021, 22:15
Very interesting tour, learned so much
Simon Zahradnik
, 25 June 2021, 17:48
Anna Šteflová
, 02 September 2020, 10:04
Perfektní, skvělý průvodce
Anonymous
, 18 August 2020, 23:03
Wir waren offenbar nur zwei Touristen, welche diese Führung gebucht hatten. Ich finde es sehr kulant, dass dann diese Führungen aufgrund der geringen Teilnehmerzahl nicht abgesagt werden. Der Rundgang war sehr interessant, da wir nur zu zweit waren, konnten wir viel fragen. Ich war sehr zufrieden.