Prague Venice Sightseeing Cruise Including Entrance to Charles Bridge Museum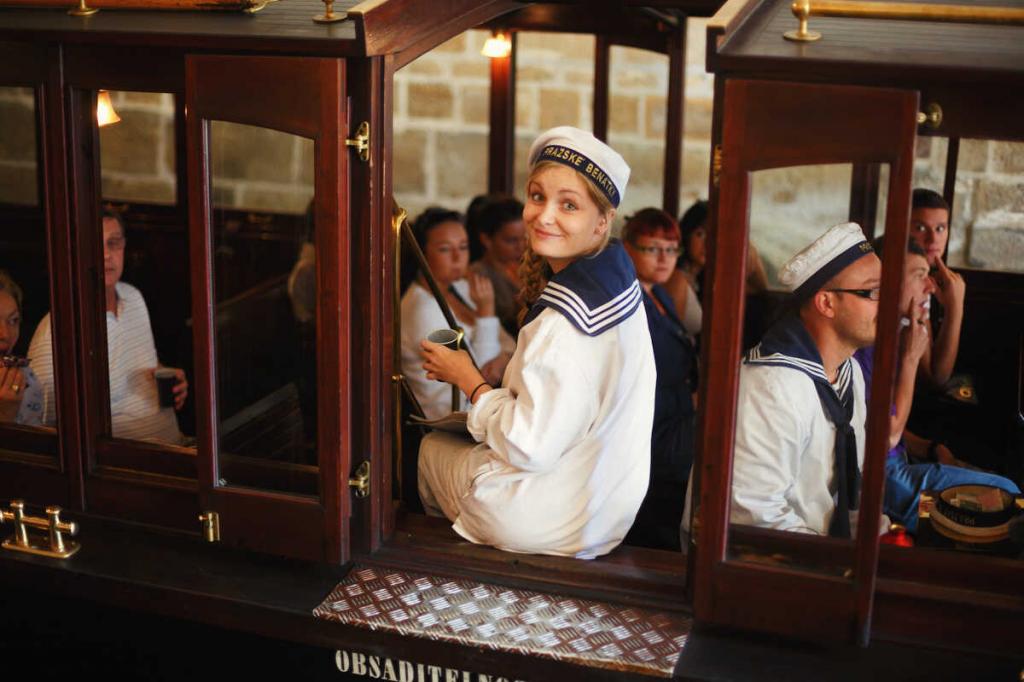 Overview
The cruise on the Vltava is one of the best ways how to enjoy Prague. You are not going to enjoy only the nice view on the Charles bridge and another panorama as Prague Castle but the little ferry will take to Canal Čertovka (Devil´s stream). After the cruise, you can visit the Museum of Charles Bridge where you will find out the history of this spectacular monument which has been here since the 14th century.
What to Expect
Product Experience
Enjoy the Prague Venice Sightseeing Cruise
Explore the Museum of Charles Bridge
Experience in detail
If you start with the ferry you will go first under the Charles Bridge. This is already an amazing place where your experience begins. 
The little ferry will let you enjoy the view of Charles Bridge, Prague Castle, architectonic buildings, and many others. It will take you also to the Canal Certovka where you will hear nice legends and see a very cute panorama. 
In the Museum of Charles Bridge, you will learn the history of this spectacular monument that has been here for more than 660 years. 
You will see how the Bridge was build and how the previous wooden bridge looked like. You will have the possibility to visit the underground of the monastery and the Judit tower of the Bridge as well. 
What's Included
Admission ticket for the cruise
Admission ticket to the Museum
Refreshment on the ferry and the professional commentary 
What's Not Included
Feedbacks
Petra Duszková
, 05 May 2022, 22:52
Ondřej Kulhavý
, 12 April 2022, 20:57
Eskin Baby Joseph
, 15 February 2022, 19:02
Leona Molinková
, 13 February 2022, 21:53
Cesta byla báječná, velmi jsme se bavili, jen muzeum se nám zdálo málo informované, ale i tak nádhera!
Renata Pavličíková
, 02 January 2022, 10:20
Weronika Proch
, 27 October 2021, 19:51
Michal Bican
, 14 October 2021, 16:04
Marie Lehká
, 14 October 2021, 16:01
Andrea Bubelínyová
, 26 September 2021, 18:13
Markéta Soukupová
, 20 September 2021, 13:21
Tomas Kalousek
, 20 September 2021, 13:21
Markéta Valdmanová
, 06 September 2021, 13:02
Hana Sinisi
, 30 August 2021, 15:53
Andrea Nová
, 24 August 2021, 18:33
Jana Tothová
, 19 August 2021, 17:53
Zadny problem, spokojenost.
Peter Halasz
, 12 August 2021, 08:03
Eva Gazdíková
, 09 August 2021, 21:43
Barbora Feníková
, 09 August 2021, 21:43
Romana Kauer
, 09 August 2021, 21:42
Vlasta Šmelhausová
, 09 August 2021, 21:36
Tomáš Hašek
, 20 July 2021, 14:04
Michaela Hashemi
, 04 July 2021, 12:38
Anonymous
, 25 July 2020, 11:46
Robert Ovčačík
, 07 June 2020, 13:43